The RigidSeal
Pipelining System
A patented process for sealing and reinforcing underground pipe without excavation
The RigidSeal Pipelining System consists of a moisture-activated, expanding polyurethane grout and a customized thermoplastic liner. The grout fills and seals the cracks and voids between the host pipe and the liner.
The result is an exceedingly tough, watertight structural liner that provides outstanding abrasion resistance, impact strength, and durability.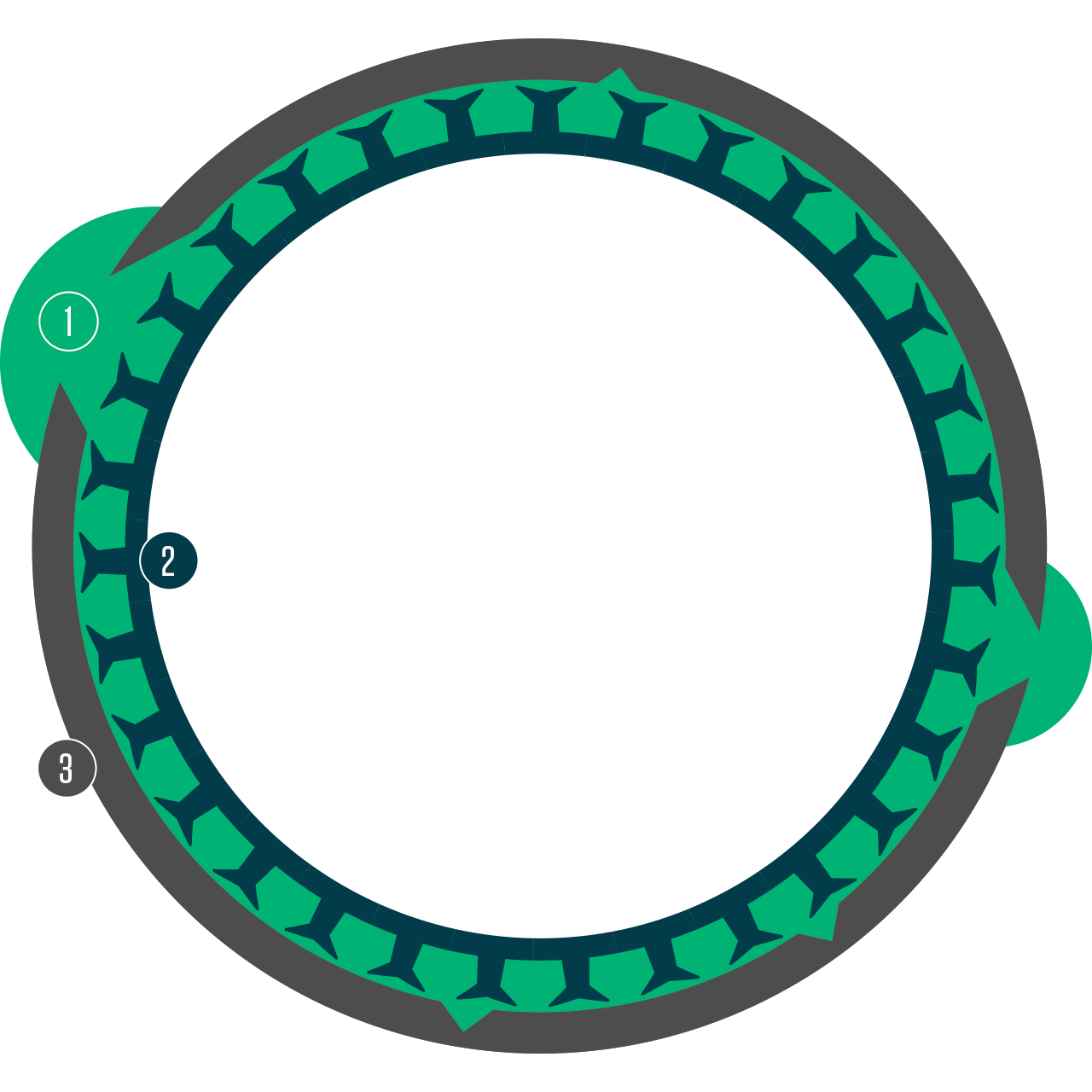 Moisture-activated, expanding polyurethane grout
Customized thermoplastic liner
Host pipe
Any holes in the host pipe are sealed by the expanding grout, as shown in the diagram above.
Compared to alternative methods of pipe repair, the RigidSeal System provides a faster, less disruptive, and more cost-effective solution. It can typically be installed with smaller crews, less equipment, and minimal capital investment.
Once installed, RigidSeal provides excellent hydrolytic stability and microbial resistance. It also will not shrink and is resistant to leaching or chemical deterioration. Additionally, animals and vegetation are not attracted to the liner, making roots far less likely to enter into service connections.
The RigidSeal system is designed for:
Storm Drains
Sewer Lines
Industrial Process Water Lines
Culverts of Various Profiles
RigidSeal can reline pipes with diameters from 8 to 36 inches.
RigidSeal features and benefits include:
Minimal Cross-Section Reduction
Smooth-walled Construction
Seals Anomalies in Host Pipe
Jointless Solution
Compatible with Most Pipe Materials
Participant in the LIFT Joint Initiative Program with WEF and WERF for:
Wastewater
Storm Water
Industrial Process Piping
RigidSeal is designed for a lifespan of more than 50 years.
Contact Us
Learn more about how RigidSeal Technologies can help you.
Call us at (313) 567-4820 or fill out and submit the contact form below.